I was selected to participate in the juried Internet exhibition Nordic Watercolor
which opened on January 1, 2021.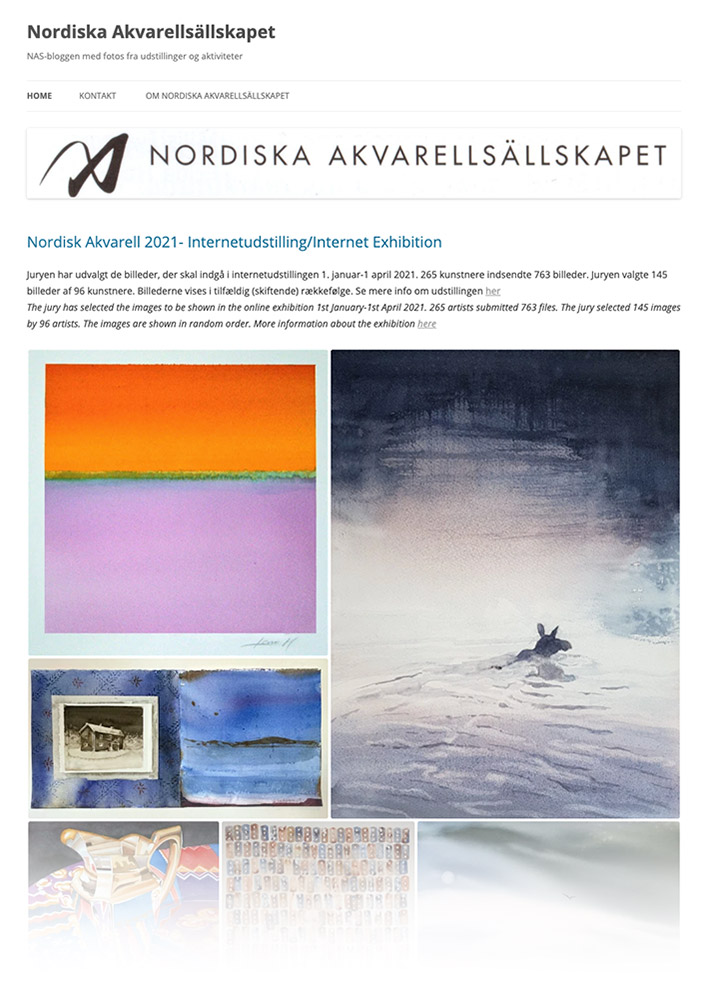 The jury has selected the images to be shown in the online exhibition 1st January – 1st April 2021. 265 artists submitted 763 files. The jury selected 145 images by 96 artists.
Jury:
Ricardo Donoso Alarcon, tidigare ledare av Väsby Konsthall och Edsvik Konsthall
Jonte Nynäs, konstpedagog, pedagogisk ledare på Nordiska Akvarellmuseet i Skärhamn
Ida Rödén, konstnär, konstkritiker, styrelsesledamot i NAS